This is an archived article and the information in the article may be outdated. Please look at the time stamp on the story to see when it was last updated.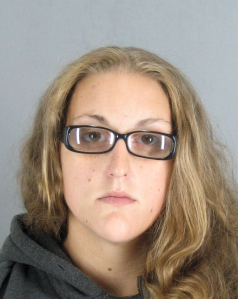 A cashier who told police she didn't know she was pregnant when she gave birth in a McDonald's restroom last week, made a similar claim three years ago when she gave birth to another child in a bathroom, the San Mateo County district attorney said Friday.
Sarah Lockner, 25, faces charges of attempted murder after she allegedly tried to flush her newborn down a toilet at her workplace. When police responded to the Redwood City McDonald's, she reportedly told them that she didn't realize she was pregnant.
On Friday, Dist. Atty. Steve Wagstaffe said that Lockner had also given birth to a child in her bathroom at home three years earlier.
"Supposedly she stated then that she did not know she was pregnant," Wagstaffe said.
Read the full story on LATimes.com.