This is an archived article and the information in the article may be outdated. Please look at the time stamp on the story to see when it was last updated.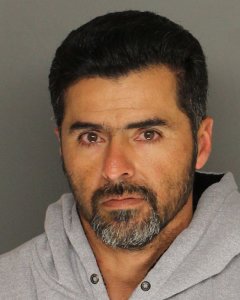 More than two pounds of methamphetamine was seized and a suspected dealer was arrested in Santa Maria earlier this week, the Santa Barbara County Sheriff's Office said in a news release Friday.
Detectives also discovered and seized a handgun and vehicle that had been reported as stolen at the same home where the meth was found Wednesday, sheriff's officials said.
Julio Cesar Aguilar-Lopez, 38, of Santa Maria was arrested after investigators served a search warrant at the home located in the 700 block of West Harding Avenue, officials said.
The meth was found packaged in quarter-pound bundles, officials said, and investigators came across other items that suggested drug trafficking from the target residence.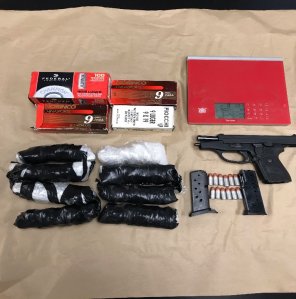 Aguilar-Lopez is suspected of crimes including possessing a stolen firearm, possessing methamphetamine for the purpose of sales and possessing a stolen vehicle.
He was booked into Santa Barbara County Jail and is being held on $300,000 bail.
The search was performed with assistance from the Bureau of Alcohol, Tobacco, Firearms and Explosives.
No other details were released by sheriff's officials.