This is an archived article and the information in the article may be outdated. Please look at the time stamp on the story to see when it was last updated.
A Moreno Valley man has been convicted in a DUI crash that claimed the life of two young girls and a grandmother in 2013.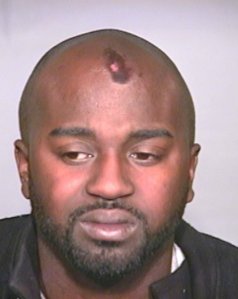 Michael Dwayne Hughes, 34, was found guilty by a jury on Tuesday on three counts of murder for the January 2013 crash that killed Haven Penman, 13, of Mira Loma, Kylan Allen, 12, of Riverside, and Allen's grandmother 56-year-old L.E. Mason of Riverside, the San Bernardino County District Attorney's Office said in a news release.
The grandmother and two girls were in a PT Cruiser when the deadly crash happened.
Hughes was facing murder charges, also known as a "Watson murder," due to a previous DUI conviction in which he signed a waiver acknowledging that drunken driving could potentially kill others and lead to murder charges, officials said in the news release.
Hughes faces 45 years to life in state prison when he is sentenced in October.