This is an archived article and the information in the article may be outdated. Please look at the time stamp on the story to see when it was last updated.
Authorities said Tuesday they are seeking help identifying a man sought in connection with multiple incidents of sexual battery in Moreno Valley over the past few months.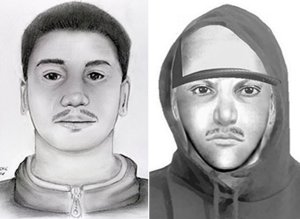 Several women have reported being followed on foot and touched on the buttocks while jogging or walking in the area of Gateway Park and Sunnymead Ranch, according to a statement from the Moreno Valley Police Department.
Officials did not say how many sexual assaults had been committed, but they believe numerous incidents are connected based on the suspect description provided by victims, similarity in how the crimes were carried out and location.
The most recent two assaults were reported in late September, and the suspect immediately fled after making contact, officers said.
Police are seeking a Hispanic man in his 20s or 30s between 5 feet, 3 inches and 5 feet, 8 inches tall, with thin to medium build, brown eyes and short black hair with a thin mustache.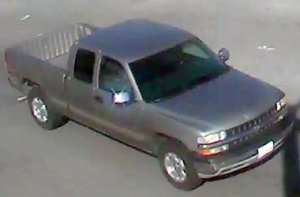 He usually wears sweats or shorts and a dark sweat jacket, and has been seen wearing a dark-colored cap, authorities said. A photo Moreno Valley Police released of his vehicle shows a tan, newer model Chevy pickup.
Last week, a suspect in a different truck attempted to kidnap a 25-year-old woman while she was out jogging in Moreno Valley.
Anyone who has any information regarding these incidents is urged to contact Investigator Vasquez at 951-486-6700.