This is an archived article and the information in the article may be outdated. Please look at the time stamp on the story to see when it was last updated.
More than 14 months after her 8-year-old son died with indications he'd been tortured, prompting outrage at Los Angeles County's child welfare agency, a Palmdale mother and her boyfriend have been indicted on capital murder charges, authorities announced Wednesday.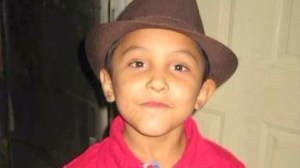 During a hearing in downtown Los Angeles Wednesday, Pearl Sinthia Fernandez, 30, and Isauro Aguirre, 34, pleaded not guilty to one count each of murder with the special circumstance of torture of the May 2013 death of Gabriel Fernandez.
The pair was indicted July 28 by a criminal grand jury, the Los Angeles County District Attorney's Office announced.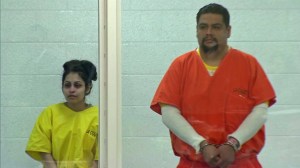 County Fire Department personnel were called for a home in the 200 block of East Avenue Q-10 on May 22, 2013, when Gabriel Fernandez was found not breathing. He was taken to a hospital and declared dead two days later.
Fernandez and Aguirre inflicted multiple injuries upon the child, including fracturing his skull, breaking several ribs and burning him over his body, according to the prosecutor.
Several employees with the county's Department of Children and Family Services were fired in the wake of Fernandez's death. County records released amid an uproar over the boy's death showed multiple allegations of abuse and social worker visits to the family home.
On the day he was hospitalized, Gabriel Fernandez had possible burn marks on his body and BB pellets in his chest and groin, among other injuries, county documents showed. Aguirre admitted to punching the boy in the abdomen 10 times on the day first responders were called to the home, the records stated.
Pearl Fernandez and Aguirre were ordered held without bail Wednesday.
Their case had been repeatedly delayed after the pair were initially charged in May 2013, prompting prosecutors to take the case to a grand jury, according to the DA's office.
Prosecutors planned to decide later whether to seek a death sentence or life in prison without the possibility of parole.