This is an archived article and the information in the article may be outdated. Please look at the time stamp on the story to see when it was last updated.
A woman died after her son allegedly threw her out of the second story window of their Van Nuys apartment following a verbal altercation early Monday, according to police.
Officers responded to the 7400 block of Hazeltine Avenue around 2:50 a.m., Los Angeles Police Department Officer Norma Eisenman said.
The son allegedly threw his mother out of an apartment window. Witnesses told police he then jumped out of the window and was seen stomping on her head, according to Eisenman.
"It was horrible," said Nancy Ochoa, who witnessed the incident.
"He said that she was going to die anyway and it didn't matter," if he stomped on her, Ochoa added.
They were both transported to Providence Holy Cross Medical Center, where the mother later died, she said.
The victim has been identified as 70-year-old Carlota Vargas, according to LAPD Mark O'Donnell.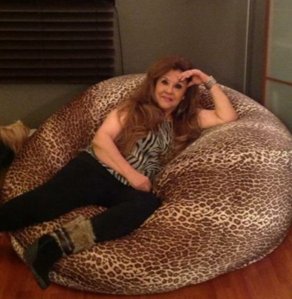 The son is in LAPD custody, according to Eisenman. He was identified by O'Donnell as 40-year-old Fernando Vargas, who suffered a leg injury.
"It's pretty strange, it's pretty heinous, especially when you're talking about elderly victims, and compounded with the fact that it looks like the victim's son is the suspect in this case," O'Donnell said outside the apartment building.
"I'm just so surprised. I would never think this would happen," said family friend Erika Lehmann.
"She loved her son and her son loved her."
Lehmann described Carlota Vargas as "outgoing" and honest. She said everyone loved her.
No additional details were immediately provided.
KTLA's Irving Last and Cindy Von Quednow contributed to this story.