This is an archived article and the information in the article may be outdated. Please look at the time stamp on the story to see when it was last updated.
A 22-year-old man suspected of driving under the influence in North Hills when he crashed into six parked vehicles, killing a mother and critically wounding the young child she was trying to remove from a car seat, was booked on suspicion of second-degree murder, police said Monday.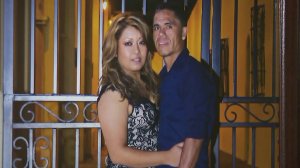 The crash occurred just before 10:30 p.m. Sunday as the driver was traveling in the 8800 block of North Woodley Avenue in a 1997 Chevrolet pickup truck, the Los Angeles Police Department stated in a news release.
Ruth Chinchilla, a 34-year-old resident of North Hills, was in the street attempting to remove a child from a car seat when the driver of the pickup truck, identified as 22-year-old Jose Macias, lost control of his vehicle and slammed into them, the Police Department stated.
The pickup truck damaged a total of six parked vehicles during the incident.
Chinchilla was pronounced dead at the scene and the child, who is about 2-years-old, was taken to a hospital in critical condition, police said.
She leaves behind a 3-month-old baby boy and a teenage son in addition to the child who was hospitalized, according to a GoFundMe page created to benefit her family.
"Ruth was the brightest of stars, warm and giving, always lighting the day with her contagious smile," the page stated. "She welcomed you into her home whole-heartedly and gave her love unconditionally."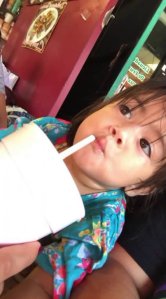 Macias, who was also believed to be speeding at the time of the crash, was taken into custody.
"We made a determination that it's a second-degree murder arrest," LAPD Detective Bill Bustos said. "We do believe impairment was a factor."
Family members said the young girl, Ashley, had suffered broken bones and internal bleeding.
The family had just returned from visiting a family member when the crash occurred, according to a relative.
Chinchilla's husband had already entered the home after removing another child from the vehicle.
Chinchilla's teenage son had also just exited the vehicle and was not hurt.
KTLA's Melissa Pamer contributed to this article.