This is an archived article and the information in the article may be outdated. Please look at the time stamp on the story to see when it was last updated.
A 30-year-old mother of two who disappeared after leaving an Inglewood nightclub has been found safe in Las Vegas, police announced on Monday.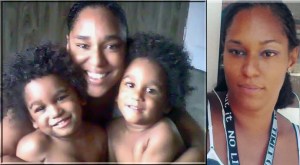 Iya Sloan had been missing since she left a night club in the 200 block of South La Brea Avenue on Nov. 6.
Sloan stepped outside the Savoy nightclub at about 1 a.m. after spending time with friends inside, according to a news release from the Los Angeles Police Department.
At that point, the mother of 5-year-old twins seemingly vanished.
Authorities did not release details on how Sloan was located.