This is an archived article and the information in the article may be outdated. Please look at the time stamp on the story to see when it was last updated.
A West Covina man accused of using an ax in the killing of a dancer who was found dead in a remote area of Azusa Canyon pleaded not guilty to murder Monday.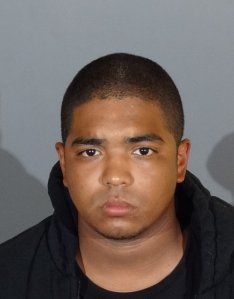 Phillip Von Wade was arraigned in Pomona Monday in connection with the death of Rahkeem "Rocky" Amani Reyes, 27, of Alta Loma, according to a spokeswoman for the Los Angeles County District Attorney's Office.
He used an ax, bludgeoning Reyes at a home in West Covina and then dumping the victim's body, where it was found five days later, the DA's office said in a news release.
Wade's bail was doubled to $2 million. He faces up to 26 years in state prison if convicted as charged.
Wade, 20, was arrested early Sept. 8, Los Angeles County Sheriff's Department jail records show.
West Covina police Cpl. Tim Rodgers told KTLA that Wade confessed to killing Reyes and investigators believe he was alone in his actions.
Reyes was found dead Saturday morning in the Angeles National Forest after having been reported missing on Sept. 5. His vehicle was found days earlier in the 1500 block of McWood Street in West Covina. Police said the vehicle was left running and Reyes' wallet and laptop were still inside.
Police said the victim lived in the Alta Loma neighborhood of Ranch Cucamonga. He was from West Covina, the San Gabriel Valley Tribune reported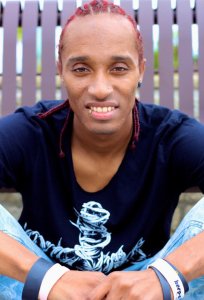 The victim's mother told KTLA she did not recognize the suspect, but the DA's news release stated that the pair were friends.
Reyes' family and friends created  Facebook and GoFundMe pages in an effort to find him. In a Facebook post Sunday, Reyes' family announced that his body had been found.
"We are deeply heart broken and thank everyone who took the time to look for Rocky, as well as the prayers which were said in his name," the post said.
Outside the Pomona courthouse Monday, Reyes' father said the suspect had shown no sign of remorse.
"His time is coming," Rob Reyes said. "He's going to stay in this system — that's what I'm hoping and praying for."
The county coroner's office Assistant Chief Ed Winter said Monday that the victim's name was not being confirmed pending family notification. An autopsy on the victim is pending, Winter said.
West Covina police initially indicated Wade's first name was spelled Philip, but inmate and court records show it is Phillip.
A preliminary hearing is set for Wade on Oct. 17.
187 PC Murder charge has been filed on Philip Von Wade. Bail $2 Million. Arraignment today at Pomona Superior Ct. pic.twitter.com/qRPkRaembk

— West Covina Police (@WestCovinaPD) September 12, 2016