This is an archived article and the information in the article may be outdated. Please look at the time stamp on the story to see when it was last updated.
A 26-year-old man suspected of driving the car from a which a woman fell to her death on the 210 Freeway last week was charged with murder Tuesday.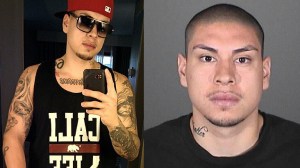 Ricardo Jimenez of North Hollywood was in court Tuesday, but his scheduled arraignment was continued until Sept. 23, according to the Los Angeles County District Attorney's Office.
Jimenez had turned himself in Saturday, a day after the Los Angeles Police Department said officers were searching for him in the death of Maria Josefina Jimenez, 22, who was not related to the suspect.
The victim, who police said went by "Josie," died after she fell from a wildly careening car early Aug. 29 in Sylmar, according to the LAPD. A driver stopped to try to help Jimenez, but she was hit by passing vehicles multiple times even as the car in which she had traveled drove away, police said.
The victim, identified in the prosecutor's charging document at "Maria J.," and the suspect were "in a dating relationship," according to the DA's office. The two had had an argument at a tattoo parlor just before the incident, the LAPD had said.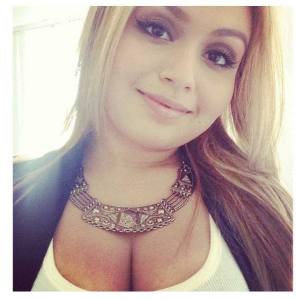 "We have multiple sources who have come forward, putting Rick and Josie at a local tattoo parlor before midnight, with Rick causing a disturbance and berating Josie in front of others," Lt. Paul Vernon said in a news release issued Aug. 30. "We know Rick was driving Josie's red Toyota Corolla when the two left the parlor."
A "key factor" in the arrest of Ricardo Jimenez for the alleged murder was the "amount of blood present on the passenger side" of the car, the LAPD's Mission Station said on Twitter Saturday.
The criminal complaint against the suspect includes the special allegation that he used a knife, according to the DA's office.
Prosecutors recommended that bail be set at at least $1 million.
If convicted as charged, Ricardo Jimenez faces a maximum sentence of 26 years to life in state prison, the DA's office said, adding that police are still investigating the death.