This is an archived article and the information in the article may be outdated. Please look at the time stamp on the story to see when it was last updated.
Prosecutors have filed first-degree murder charges against the suspect accused of killing two Palm Springs officers in an "ambush" shooting over the weekend, Riverside County District Attorney Michael Hestrin announced Wednesday.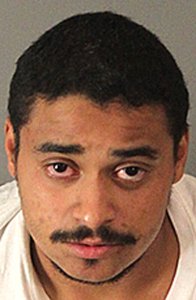 Hestrin announced the murder charges against 26-year-old John Felix at a late morning news conference.
Additionally, Felix faced the following three special circumstance allegations: the murder of a police officer in a line of duty; committing multiple murders; and lying in wait, the DA said. He also faced three counts of attempted murder, which were reflective of the suspect's attempts to kill three additional officers.
One of those three officers was wounded in a firefight; the other two were "specifically" shot at, but were not struck by the gunfire, according to Hestrin.
"I would describe this as an ambush," he said. "Those police officers walked into a trap."
Other allegations tied to the murder and attempted murder charges included that Felix used a firearm, that he possessed armor-piercing ammunition and that he wore a body vest during the commission of a violent crime, he said.
Felix has two prior strike allegations, one involving a felony assault with a firearm in 2010, and the second involving criminal street gang activity during that same year, Hestrin said.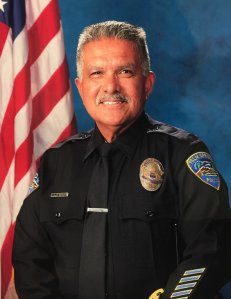 He was also charged with unlawfully possessing an assault weapon, that he unlawfully possessed firearm and ammunition after being convicted of a felony, and that he possessed stolen property, which the DA said was the weapon used in the deadly shooting.
The charges make the defendant eligible for the death penalty, Hestrin added, though he stated a decision wouldn't come for several more weeks.
An arraignment is scheduled for Thursday.
Felix is accused of fatally shooting Palm Springs officers Jose "Gil" Vega, a 35-year veteran due to retire this year, and Lesley Zerebny, who joined the department recently and had just returned to work after giving birth four months ago.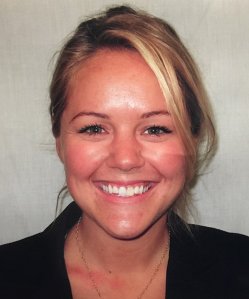 Vega, 63, and Zerebny, 27, were among four officers who responded to a disturbance call about 12:10 p.m. Saturday at a residence in the 2700 block of North Cypress Road.
Police were trying to get a man to step out of the home when he opened fire on them through a closed front door, hitting three of the officers, the Palm Springs Police Department said in a news release.
Vega and Zerebny were rushed to a hospital where they were pronounced dead.
A third officer was also struck by the gunfire, and is recovering from non-life-threatening injuries, the release stated.
The weapon used was an AR-15, Hestrin said at the Wednesday news conference.
Felix, who initially refused to surrender, exchanged gunfire with officers and barricaded himself inside the home, according to police.
He was taken into custody following a 12-hour standoff involving multiple law enforcement agencies.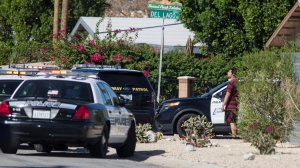 The Riverside Sheriff's department SWAT team had arrived at the scene after 5 p.m., according to Ray Wood, a chief deputy with the department. He said for several hours they attempted to contact the barricaded suspect.
When that failed, the SWAT team "deployed chemical agents into the residence," Wood said.
"Almost immediately after introducing chemical agents inside the residence, the suspect emerged out the back door ... when he emerged he was wearing soft body armor and he had a number of high capacity magazines on his person," he said.
The suspect has a criminal past and was previously sentenced to four years in prison in connection with a failed gang murder plot, the Desert Sun reported.
Felix had also been forcibly arrested in 2013 at the same house where Saturday's shooting occurred, according to the newspaper.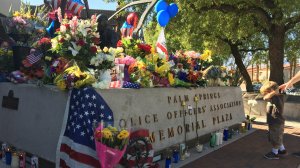 "He is not foreign to the justice system," Riverside County Assistant Sheriff Joe Cleary said of the suspect's record.
While charges were set to be filed against Felix, preparations are being made for the slain officers' memorial services as the community continued to mourn the pair.
The service is scheduled for Oct. 18 at 11 a.m. at the Palm Springs Convention Center located at 277 N. Avenida Caballeros, according to the Police Department.
Graveside honors for Vega will immediately follow at the Coachella Valley Public Cemetery at 82925 Avenue 52 in Coachella.
The funeral for Zerebny, which also will include graveside honors, is scheduled to take place at a private location and will only be open to family members.
Vega, a father of eight, had served as a police officer for 35 years. He had filed paperwork to retire in December, but continued to pick up overtime shifts, including the one he worked Saturday, Palm Springs Police Chief Bryan Reyes.
"Here he is, 35 years in, still pushing a patrol car for our community to make it better," Reyes said. "On a day he wasn't even designed to work."
Zerebny had joined the department last year and was described by the police chief as a "wonderful, young, dedicated" officer.
She had just returned to duty following maternity leave. Zerebny leaves behind her husband, who is a deputy with the Riverside County Sheriff's Office, and a 4-month-old daughter.
Reyes tearfully described watching Zerebny's husband give her a kiss goodbye on her forehead for the last time.
He said officers are grieving the two slain officers, and need prayers.
"I have two officers that are now looking down on us from above, and our police department is now walking in the footsteps of two additional heroes," the chief said Sunday. "My employees are broken."
Correction: An earlier version of this article spelled Hestrin's last name incorrectly. The story has been updated.