This is an archived article and the information in the article may be outdated. Please look at the time stamp on the story to see when it was last updated.
MENIFEE, Calif. (KTLA) — A 16-year-old family member accused in the death of a Menifee boy was charged with murder Friday, authorities said.
The teen was scheduled to have a juvenile detention hearing on Monday in connection with the death of his 11-year-old half-brother, Terry Smith Jr., according to the Riverside County District Attorney's Office.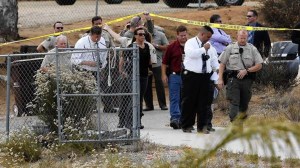 The DA's Office also requested a hearing to determine whether the case should be handled in juvenile court or in adult court.
Coroner's officials Friday were expected to determine whether human remains found near the family home belonged to Terry.
Terry, who was reported to have had autism, went missing on Saturday night from his home in the 38000 block of Helen Lane.
His disappearance set off a days-long search involving law enforcement personnel and as many as 1,000 volunteers.
Authorities called off their search on Wednesday morning after remains were discovered matching the boy's description.
A psychic and a Los Angeles County firefighter tipped off authorities to the body, which was buried in a shallow grave on the family's property, police said.
Authorities interviewed family members and arrested a 16-year-old on suspicion of murder, according to Riverside County Sheriff's Capt. John Hill.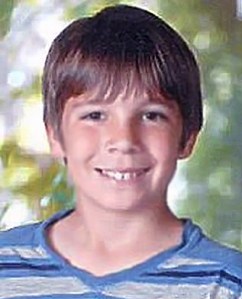 Terry had been living with his mother, Shawnee Smith; her partner; a 13-year-old girl; and Atilano, according to neighbors.
Atilano was reportedly the last person to see Terry on Saturday evening, when he was babysitting.
He told police that he was walking to the corner market when he noticed Terry was following him.
He said that he shouted at Terry to turn around and go home, but he never saw the boy again, investigators said.
Anyone with information was asked to call Menifee police at (951) 210-1000 or Riverside County sheriff's dispatch at (951) 776-1099.