This is an archived article and the information in the article may be outdated. Please look at the time stamp on the story to see when it was last updated.
Tiffany Tabares isn't sure what to do, so she sits quietly outside the 7-Eleven store where her 27-year-old son was fatally shot Friday morning during a confrontation with a Huntington Beach police officer.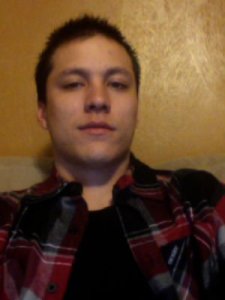 On Friday night, she slept on the sidewalk. She's left a few times, she said, but always found her way back to the spot where her second-youngest son, Dillan Tabares, was mortally wounded.
She knows that eventually she'll have to go about the business of picking a headstone and finding a place to bury her son. But on Monday, she again assumed her post on a blue yoga mat next to dozens of candles, bouquets of flowers and a large photo of her son that had been placed on the sidewalk outside the store at 6012 Edinger Ave. The photo shows the Navy veteran on a naval ship gazing at an ocean sunset.
"My life is just surreal right now," Tabares said. "I still don't know what to do with myself."
Read the full story on LATimes.com.