This is an archived article and the information in the article may be outdated. Please look at the time stamp on the story to see when it was last updated.
A mystery couple seen with a Laguna Hills woman who disappeared after a night out celebrating on Valentine's Day came forward to talk to investigators Friday as the missing woman's family pleaded for help in finding her.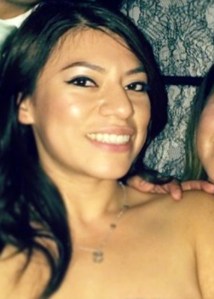 Erica Alonso, 27, hasn't been seen since shortly after she and her boyfriend left the Sutra Lounge in Costa Mesa on the evening of Feb. 14 with an unknown couple.
"We just want her home. We miss her so much," said her sister, who gave her name as Patricia, at a news conference Friday.
Alonso and her boyfriend had arrived at the club either by taxi or Uber earlier in the evening, Lt. Jeff Hallock of the Orange County Sheriff's Department stated at the news conference.
At some point, Alonso befriended another couple and convinced them to give her and her boyfriend a ride home, Hallock said.
The foursome left the club about 1:30 a.m. and drove to Alonso's boyfriend's apartment in Irvine near Culver Drive and Deerfield Avenue, according to a news release from the Orange County Sheriff's Department.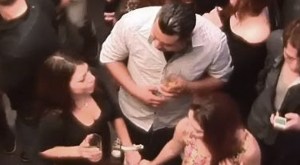 The couple stayed at the apartment until about 3:45 a.m., but left following an argument between Alonso and her boyfriend, Hallock said.
About 10 to 15 minutes later, Alonso left the apartment and has not been seen or heard from since, the news release stated.
Detectives were also trying to locate Alonso's car, a white four-door 2014 Honda Civic EX with California license #7FSS563, but have no leads at this point, according to Hallock.
The couple, who were seen with Alonso in surveillance video from the club, came forward and spoke to investigators Friday morning after seeing themselves on the news the night before, according to Hallock.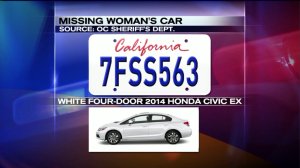 During their meeting with investigators, the couple indicated they were unsure what Alonso and her boyfriend had been arguing about, Hallock said.
Alonso's boyfriend has also talked to investigators and has been "cooperative so far," according to Hallock.
"We can't label him a suspect or a person of interest at this point, but obviously he was the last person to have seen or heard from miss Alonso," Hallock said.
Detectives had little left to go on in their search for Alonso, Hallock stated.
"There's been no activity on her cell phone. Nothing in terms of bank records or bank activity. Her social media accounts have been null, so it's really alarming to investigators," Hallock said.
Alonso is known to be very active on social media, according to investigators.
Patricia described Alonso as very friendly and talkative with strangers.
"Anytime we would go out, she would make a new friend," she said.
More videos: