This is an archived article and the information in the article may be outdated. Please look at the time stamp on the story to see when it was last updated.
A man who was naked when he violently attacked a 75-year-old woman and her small dog while they were out for a walk in Irvine, has been sentenced to 10 years in prison, the Orange County District Attorney's Office reported on Friday.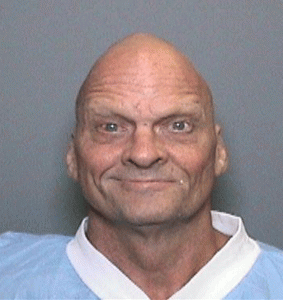 Craig Andrew Ledbetter, 52, was sentenced to 10 years in state prison after he pled guilty to one felony count of attempted murder, one felony count of elder and dependent adult abuse, one misdemeanor count of animal cruelty, one misdemeanor count of resisting and obstructing an officer and sentencing enhancements for great bodily injury.
According to police, on the afternoon of Sept. 29, 2015, Sara Hurtado was walking her small dog on Rockwood Street in Irvine when Ledbetter screamed at her and pushed her to the ground.
Ledbetter got on top of Hurtado and punched her in the face and chest, and repeatedly kicked her in the head, prosecutors said.
Ledbetter then attacked Hurtado's small dog, grabbing the dog's leash and swinging the dog over his shoulder.
Witnesses called 911 and officers from the Irvine Police Department responded to the scene.
Ledbetter resisted officers, but was subsequently arrested after officer used a Taser to take him into custody, officials said.
Hurtado suffered several injuries including bleeding in the brain, a dislocated arm and eye injuries, prosecutors reported.
The dog was not injured in the attack.
Police said Ledbetter and Hurtado did not appear to have known each other.
A motive for the assault was unknown.