This is an archived article and the information in the article may be outdated. Please look at the time stamp on the story to see when it was last updated.
The National Park Service on Thursday unveiled a new plan to hike entrance fees at national parks with more modest increases than the ones it proposed last fall.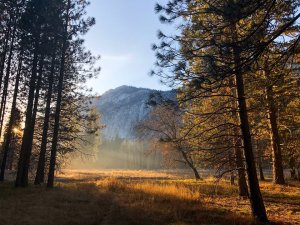 The proposal calls for raising fees at many national parks by around $5 in the next year, with some seeing an additional increase in 2020. The new plan will apply to the 117 national parks that charge fees, not to the two-thirds of national parks that do not have entrance fees, the agency says.
The entrance fee for the Grand Canyon, the nation's most popular park that charges an entrance fee, will climb by $5 to $35 per vehicle starting June 1. An annual pass for the Grand Canyon will climb by $10 to $70, according to the park service numbers.
For Yosemite National Park, the entrance fee per vehicle will increase from $30 to $35 starting on June 1. An annual pass will rise from $60 to $70.
The original proposal, unveiled in October, called for more than doubling peak-season admission at 17 popular parks to $70. The response to that plan was highly negative, the Interior Department told The Washington Post earlier this month.
Increasing entrance fees will help the park service address a nearly $12 billion backlog of maintenance projects, Interior Secretary Ryan Zinke has said.
Zinke said the new plan is more "balanced" and will raise about $60 million in additional revenue per year.
The National Parks Conservation Association, a nonprofit group that opposed the original $70 proposal, said Thursday that the "more measured fee increases will put additional funds into enhancing park experiences without threatening visitation or local economies."
Sen. Tom Udall of New Mexico, the top Democrat on a committee that oversees federal funding for the National Park Service, said he was not convinced the increase was justified and that he would be asking the department for "a much more detailed explanation" of its rationale.