This is an archived article and the information in the article may be outdated. Please look at the time stamp on the story to see when it was last updated.
California utilities and energy authorities are warning that Southern California Gas Co. might not be able to provide enough natural gas for all its customers if a cold snap hits this winter.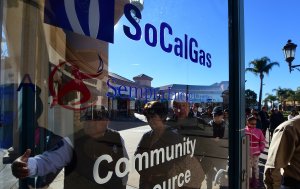 That's because three critical pipelines that bring natural gas into Southern California Gas' troubled Aliso Canyon storage site are out of service. Collectively, the three lines represent 42% of the natural gas transmission capacity into the Los Angeles region.
"We're very concerned that SoCal Gas won't be able to meet demand to core customers," said Michael Picker, president of the California Public Utilities Commission.
Picker and other state regulators said natural gas supplies should be fine under normal winter conditions, but a severe, lengthy cold spell could overburden the system. They are urging consumers to reduce their natural gas consumption during the winter months to avoid any strain on the system.
Read the full story on LATimes.com.