This is an archived article and the information in the article may be outdated. Please look at the time stamp on the story to see when it was last updated.
A Navy SEAL has been arrested on suspicion of beating and stabbing a man to death not long after the pair were involved in a fistfight on the Santa Monica Pier, police said.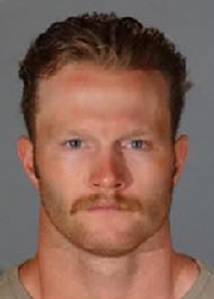 Theo Andrew Krah, 28, was arrested Monday in San Diego in connection with the man's death, said Santa Monica police Lt. Saul Rodriguez.
Police have identified the victim only as a Santa Monica resident.
Officers were called to break up a fight between Krah and the man on the pier around around 4 p.m. Saturday, according to Rodriguez. Nobody was arrested or injured in that incident, he said.
Click here to read the full story on LATimes.com.