This is an archived article and the information in the article may be outdated. Please look at the time stamp on the story to see when it was last updated.
Los Angeles Clippers owner Donald Sterling has been banned for life from the NBA and given the maximum fine possible for racist remarks ripped by many inside and outside the world's biggest basketball league.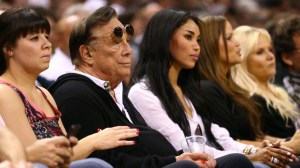 NBA Commissioner Adam Silver announced the lifetime ban and a $2.5 million fine on Tuesday, about eight hours before Sterling's Clippers were to tip off in the fifth game of their tightly contested first-round playoff series with the Golden State Warriors.
The decision — coming just three days after TMZ posted audio featuring racist comments, which Silver says that Sterling admits he made — was widely applauded by NBA owners, players and others connected to the league.
"I hope that every bigot in this country sees what happened to Mr. Sterling and recognizes that if he can fall, so can you," Sacramento Mayor Kevin Johnson, a former NBA All-Star who was tasked with leading the NBA players union's efforts on this matter.
Under the lifetime ban, Sterling is prohibited from attending games or practices, stepping foot inside any Clippers' facility, taking part in business or personnel decisions, or having a role in league activities such as attending NBA Board of Governors meetings.
Silver insisted he would do "everything in my power" to compel the NBA Board of Governors to "force a sale" of the Clippers.
If this happens, Sterling would stand to profit considerably: He bought the Clippers for $12 million in 1981, and the team is now worth $575 million, according to Forbes magazine.
Silver, who succeeded the NBA's longtime leader, David Stern, in February, called the comments that provoked this action "deeply offensive and harmful; that they came from an NBA owner only heightens the damage and my personal outrage."
"Sentiments of this kind are contrary to the principles of inclusion and respect that form the foundation of our diverse, multicultural and multi-ethnic league," Silver said.
The inflammatory sentiments he was referring to came packaged in a 10-minute recording that TMZ said occurred during an April 9 conversation between Sterling and girlfriend V. Stiviano.
On the recording, the man and woman argue about photos posted to Instagram in which she appears with African-Americans. The man says he doesn't want the woman bringing any black people to games with her.
Saturday, Clippers President Andy Roeser issued a statement questioning the legitimacy of the audio, suggesting it was done by Stiviano to "get even" with Sterling, and insisting that "what is reflected on that recording is not consistent with, nor does it reflect (Sterling's) views, beliefs or feelings."
Silver said that Sterling admitted it was his voice on the recording. Asked whether the owner expressed any remorse for the comments, the commissioner said, "Mr. Sterling has not expressed those views directly to me."
Moments after Silver's announcement, the Clippers struck a different tone than their initial statement.
"We wholeheartedly support and embrace the decision by the NBA and Commissioner Adam Silver today," the team said. "Now the healing process begins."
Silver faced great pressure to act forcefully. Many players, past and present, called out the Clippers owner and demanded harsh punishment.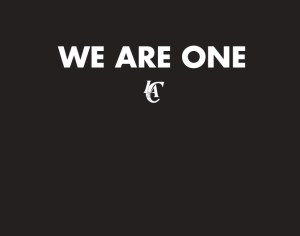 Monday brought a slew of sponsors distancing themselves from the team and a host of other owners and team officials condemning the comments attributed to Sterling, who has never been disciplined by the league.
Adidas confirmed to CNN on Tuesday that it was suspending its current marketing partnership with the Clippers. This came after State Farm, Virgin America, CarMax, Red Bull and a number of other companies pulled sponsorships, at least temporarily, from the team in the wake of the controversy, CNN Money reported.
CNN Correspondent Rachel Nichols likened the situation to that of the late Marge Schott, who owned the Cincinnati Reds and made racist and other insensitive comments. She was suspended twice, the second time in 1996, and sold the team in 1999.
Other NBA owners have called the remarks attributed to Sterling "abhorrent," "reprehensible," "hurtful," and said they have no place in the league or anywhere in society.
Charlotte Bobcats owner and Hall of Famer Michael Jordan made a rare public statement on a controversial subject.
"As an owner, I'm obviously disgusted that a fellow team owner could hold such sickening and offensive views," he said. "As a former player, I'm completely outraged. There is no room in the NBA — or anywhere else — for the kind of racism and hatred that Mr. Sterling allegedly expressed."
TMZ posts audio recording
In the recording, the man seems mad about a photo the woman posted to Instagram with Magic Johnson, now a part owner of the Los Angeles Dodgers.
"In your lousy f**ing Instagrams, you don't have to have yourself with — walking with black people," the man says.
"If it's white people, it's OK?" she responds. "If it was Larry Bird, would it make a difference?"
Bird was Johnson's chief rival when Bird's Celtics and Johnson's Lakers ruled the NBA.
"I've known (Magic Johnson) well, and he should be admired. … I'm just saying that it's too bad you can't admire him privately," the man on the recording says. "Admire him, bring him here, feed him, f**k him, but don't put (Magic) on an Instagram for the world to have to see so they have to call me. And don't bring him to my games."
On Sunday, the sports website Deadspin posted five additional minutes it said was part of the same audio recording.
Neither website has said how it obtained the recordings.
Stiviano's lawyer's office said Sunday that she didn't release the recordings to TMZ, but that they are legitimate.
"This office understands that the currently released audio tape of approximately 15 minutes is a portion of approximately one (1) hour of overall audio recording of Mr. Donald T. Sterling and Ms. Stiviano, and is in fact legitimate," Mac E. Nehoray said in a news release. "Ms. Stiviano did not release the tape(s) to any news media."
Roeser, the Clippers' president, suggested Saturday that Stiviano — whom he didn't name — was "getting even" with Sterling over a lawsuit.
Rochelle Sterling filed a lawsuit last month against Stiviano, who she said was having an affair with her husband.
In the complaint, Rochelle Sterling accuses Stiviano of targeting extremely wealthy older men. The suit claims that Donald Sterling used the couple's money to buy Stiviano a Ferrari, two Bentleys and a Range Rover and that Stiviano took possession of a $1.8 million duplex through fraud. Sterling also gave her nearly $250,000 in cash, the court document says.
Stiviano countered in another court document that there was nothing wrong with Donald Sterling giving her gifts and that she never took advantage of the Clippers owner, who made much of his fortune in real estate.
Clippers considered boycott
Sterling's wife, who is suing the woman, issued a statement Sunday night.
"Our family is devastated by the racist comments made by my estranged husband," Rochelle Sterling said. "My children and I do not share these despicable views or prejudices. We will not let one man's small-mindedness poison the spirit of the fans and accomplishments of the team in the city we love."
Clippers coach Doc Rivers told reporters Monday that he was offered an opportunity to speak to Sterling after the comments attributed to the team's owner were posted online, but Rivers said he "passed." Rivers added, "I don't think right now is the time or place, for me at least. And so I just took a pass."
The coach, in his first year with the Clippers, said he believes that Sterling did make the comments, but said he wanted to find out if the recording was doctored.
Rivers confirmed the team's players had talked about boycotting a playoff game but decided against it. Whether the coach or a player will address the fans before Tuesday's Game 5 against the Golden State Warriors is being discussed internally, Rivers said. The teams each have two wins in the best-of-seven-games series.
Golden State coach Mark Jackson said Monday that fans should make a statement by staying home.
Sterling was to receive a lifetime achievement award at an event next month to mark the 100th anniversary of the Los Angeles NAACP, but the national organization said Monday that would not happen.
Sterling had been given a lifetime achievement award from the organization in 2009, according to a brochure obtained by CNN.
On Tuesday, the organization applauded the NBA's "swift and strong action" against Sterling, calling the punishments "welcomed and supported."
"The alleged statements made by Mr. Sterling were deplorable and cannot be tolerated," the organization added. "Bigotry and hatred have no place in the NBA or any other arena of our society."
A Letter From NBA Commissioner Adam Silver: http://t.co/zubjWYjwVn pic.twitter.com/INkXHwcUzd

— NBA (@NBA) April 29, 2014