This is an archived article and the information in the article may be outdated. Please look at the time stamp on the story to see when it was last updated.
A new study released this month suggests staggering rent prices in Los Angeles and other U.S. cities are pushing some residents out despite a vibrant job market, forcing renters to seek out smaller metro areas.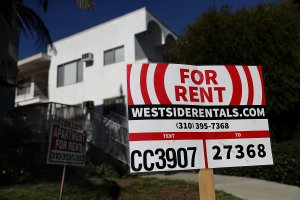 About three in four Angeleno renters plan to settle down elsewhere, with the majority citing housing cost as the main factor driving them out, according to a survey done by Apartment List. Cities like San Francisco, New York and Boston saw a similar trend, with nearly 83 percent of Bay Area renters saying they plan to leave.
That number compares to about 64 percent of renters looking to relocate nationwide, most due to job opportunities rather than affordability.
"Renters are most satisfied with the job opportunities in large coastal cities with strong economies such as San Francisco, New York, Los Angeles, Boston and Seattle," the study's authors wrote. "Unfortunately, strong job growth in these metros, combined with a lack of residential construction, has driven up housing costs causing an affordability crisis."
Yet Los Angeles still ranks alongside Washington, DC, as the most popular destination for renters across the U.S. looking to make a move, the survey showed.
That could mean a huge population turnover in the coming years, considering that the greater Los Angeles area is home to more renters than homeowners, according to a separate study released this year by apartment search app Abodo. Of those renter households, more than 60 percent were families, the survey found.
Most Angelenos looking to relocate elsewhere within California are eyeing Riverside, while Phoenix was the most popular out-of-state destination, according to the Apartment List findings.
While the largest proportion of renters — at 49 percent — said they were being pushed out of the Los Angeles market due to affordability, another 18 percent cited job opportunities. Safety and commute time were the main factor for about 10 percent of renters each, while another 1 percent wanted to seek out a different climate.
The results, released Aug. 9, were based on a survey of 24,000 renters across 50 metropolitan areas in the U.S.