This is an archived article and the information in the article may be outdated. Please look at the time stamp on the story to see when it was last updated.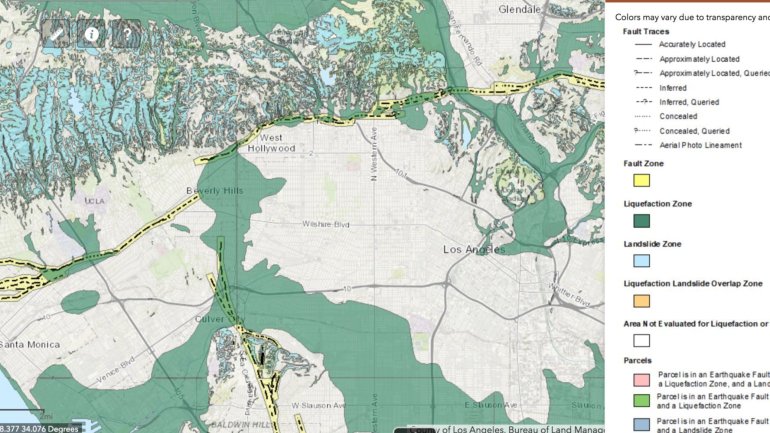 It's now way easier to find out if you live in a California earthquake fault zone.
The California Geological Survey has published an easy-to-use interactive map online — type in your address or share your location on your smartphone, and, voila, you'll know if you stand in a fault zone.
Or, for that matter, a place at risk of liquefaction or a landslide unleashed by an earthquake.
What these three zones have in common is the risk the ground can break in an earthquake, and not just be shaken.
Read the full story on LATimes.com.