This is an archived article and the information in the article may be outdated. Please look at the time stamp on the story to see when it was last updated.
Universal Studios Hollywood announced plans Tuesday to open "The Wizarding World of Harry Potter" at the theme park in spring 2016.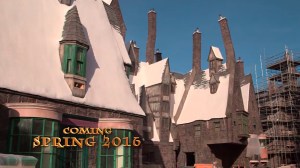 The focal point of the new land will be Hogwarts castle, with "Harry Potter and the Forbidden Journey" designed to be its signature attraction, Universal Studios stated in a news release.
The ride is expected to take guests on a journey into scenes from the Harry Potter movies. They will take part in a Quidditch match, narrowly escape a dragon attack and have a close encounter with the Whomping Willow, the news release stated.
Universal Studios also intends to debut its first outdoor coaster, "Flight of the Hippogriff," within the land.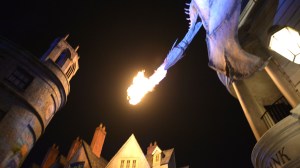 "The Wizarding World of Harry Potter" will mirror the lands already experienced by fans in Orlando, Florida and Osaka, Japan, according to Universal Studios.
"Visitors will be swept into a fully immersive themed land that brings the Harry Potter fiction and films to life with impeccable detail and precision," Universal Studios stated.
The theme park plans to provide appropriately named food and beverage locations as well, including "Three Broomsticks," "Hog's Head" pub, and "Magic Neep and Butterbeer" carts.