This is an archived article and the information in the article may be outdated. Please look at the time stamp on the story to see when it was last updated.
Authorities are offering a $25,000 reward for information leading to the capture of an armed serial bandit who's held up at least 11 businesses in the Los Angeles area this year.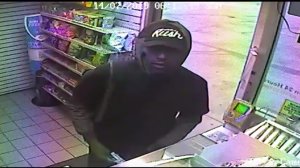 The crimes, which date back to January, have targeted fast-food restaurants and gas stations in the South L.A., West L.A. and Inglewood area, Los Angeles Police Department officials said.
In each case, the robber pointed a gun at employees, jumped over the businesses' counters and demanded cash.
Management at a South L.A. Carl's Jr. told KTLA the business had been robbed three times, leaving employees concerned for their safety.
Police described the robber as a black man between 30 and 40 years old, about 6 feet tall and weighing roughly 150 pounds.
Anyone with information was urged to contact the LAPD's Robbery-Homicide Division at 213-486-6840. Tips may also be submitted anonymously to L.A. Regional Crime Stoppers at 800-222-8477.
$25K REWARD for info that leads to ID & conviction of this suspect who was committed 11 armed robberies targeting fast food restaurants & gas stations in South & West LA. Suspect described as male Black, 6', 150 lbs, 30-40 yrs old. Any info call LAPD RHD Detectives 213-486-6840 pic.twitter.com/wehhZNnDcE

— LAPD HQ (@LAPDHQ) July 19, 2019