This is an archived article and the information in the article may be outdated. Please look at the time stamp on the story to see when it was last updated.
A Newhall man was sentenced to 50 years to life in state prison Tuesday for murdering his 19-day-old daughter in January, officials said.
Matthew Brendan Warner, 30,  killed his daughter, Ellorah Rose Warner, at their home while the baby's mother was at work on Jan. 23, prosecutors said.
Warner then claimed the baby had been kidnapped, which prompted a large-scale search operation for the newborn.
Before the search for the child began, neighbors said they had seen Warner walk outside the couple's home carrying a bundle while the baby's mother was at work.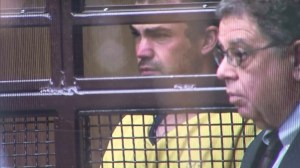 Warner eventually led investigators to his daughter's body, which he had hidden in the cab of a truck parked in a nearby parking lot, the Los Angeles County District Attorney's Office stated.
Following his arrest, Warner was charged with murder, assault on a child causing death, torture, oral copulation or sexual penetration with a child 10 years or younger, and aggravated sexual assault of a child.
"That's something like a parent's worse nightmare that someone in the human race could behave so inhumanely with no regard … and to someone just barely three weeks," Warner's mother, Victoria Law Thomson said at a vigil for baby Ellorah Warner. "I don't get it."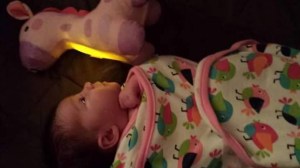 Warner entered a no contest plea to one count of first-degree murder and admitted to a prior strike conviction on Sept. 2, the DA's Office stated.
All of the remaining charges were dropped as a result of the plea agreement, DA's Office spokesman Ricardo Santiano said.
Superior Court Judge David Walgren sentenced Warner to 50 years to life in state prison after hearing victim impact statements from the infant's mother and grandmother.