This is an archived article and the information in the article may be outdated. Please look at the time stamp on the story to see when it was last updated.
On the brink of a vote that could return the NFL to Los Angeles, a consensus is building within the league for the St. Louis Rams and San Diego Chargers to share a stadium in Inglewood.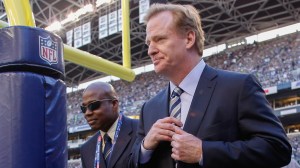 Multiple league officials and owners not involved with the Inglewood project, or the competing proposal in Carson, say there is momentum to pair the two franchises in what one owner describes as a "transformational" project backed by the Rams.
The Chargers and Oakland Raiders want to build a stadium in Carson, and to this point, Chargers owner Dean Spanos has stood by his partnership with Raiders owner Mark Davis.
The league officials and owners, who spoke on the condition they not be identified because of the sensitivity of the matter, say Spanos doesn't want to be seen as turning his back on a partner. This makes the path to what is emerging as the preferred pairing more difficult. However, the matter is expected to be resolved during the special meeting that starts Tuesday in Houston, where owners hope to find an answer to the two-decade L.A. vacancy.
Click here to read the full story on LATimes.com.