This is an archived article and the information in the article may be outdated. Please look at the time stamp on the story to see when it was last updated.
In hope of reducing the number of impaired drivers on the roads in 2018, a new California law taking effect Jan. 1 allows licensed alcohol sellers and manufacturers to offer free or discounted rides to drinkers.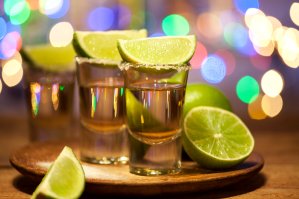 Assembly Bill 711 relaxes current rules, which prevent sellers from giving free goods or gifts in connection with alcohol consumption, and allows sellers to provide for free or discounted ride-sharing services, taxicabs or other ride options.
Free ride vouchers or codes cannot be offered as an incentive to purchase an alcoholic beverage, according to the measure.
The bill was introduced by Assemblyman Evan Low, who represents part of Silicon Valley, and passed the Legislature in a unanimous vote. Gov. Jerry Brown signed it into law Sept. 11.
The bill allows a "manufacturer of distilled spirits, distilled spirits manufacturer's agent, out-of-state distilled spirits shipper's certificate holder, winegrower, rectifier, or distiller, or its authorized unlicensed agent" to provide free ground transportation home to people invited to events related to wine or spirit distribution. It also allows beer manufacturers to provide free or discounted rides "for the purpose of furthering public safety."
An Assembly analysis of the bill states that Low was motivated to write the legislation in the wake of Super Bowl 50, held in 2016 at Levi's Stadium in Santa Clara. Then-current law prohibited beer manufacturers from providing rides after the game in an effort to keep the community safe, Low said.
Liquor manufacturers are allowed to pay for customers' rides in 44 other states and the District of Columbia, according to Low's office.
"AB 711 would allow California to join over 44 other states in which this type of drunk driving prevention is legal," the bill analysis stated.
Despite the unanimous vote in the Legislature, and support from major beer manufacturers and ride sharing companies, there were some who opposed the bill.
Alcohol Justice, a San Rafael-based nonprofit, said the law could encourage people to drink more, the Sacramento Bee reported.
"If they get free transportation, maybe instead of two beers they have six," Rev. James Butler told the newspaper. "And when people over-consume alcohol, they make bad decisions."
KTLA's Melissa Pamer contributed to this article.