This is an archived article and the information in the article may be outdated. Please look at the time stamp on the story to see when it was last updated.
It has been 11 days since a 33-year-old woman vanished from her Ontario home under circumstances police were calling "unusual," since the mother of three left without taking her children, car or cellphone with her.
Sally Mityas was last seen around 11 a.m. on Friday, Sept. 4 at the Briar Avenue home she shared with her boyfriend, their children and his two brothers, according to investigators with the Ontario Police Department.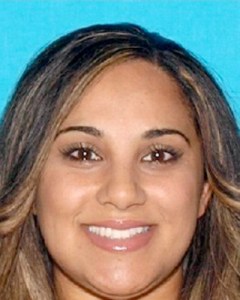 On the day she disappeared, the young mother had a heated argument over money with one of the brothers, investigators said.
The brother told police that after the argument, Mityas packed up her clothes and left in a maroon-colored sedan.
She was later reported missing by her boyfriend Eddie Sarinina.
Friend and co-worker Janel Severns told KTLA that Mityas' disappearance doesn't add up.
"She has three girls ages 1, 5 and 7 and she would never leave her girls, ever," Severns said. "She has no money, no keys, no car, no ID. She has nothing."
Mityas worked at a dental office in Norco but never showed up after the Labor Day weekend, according to police.
"She didn't show up for work on Tuesday and that's so unlike her," Severns said. "She's never missed a day of work and we knew something was wrong."
Co-workers posted fliers in the area hoping someone might have seen Mityas.
She is described as an Egyptian female, 5 foot 6 inches tall with mid-length black hair and brown eyes.
Anyone with information on her whereabouts was asked to contact the Ontario Police Department at 909-986-6711 or Detective Jeff Zeen at 909-395-2744.
Information can also be reported anonymously by calling WE-TIP at (800) 78-CRIME or online at www.wetip.com.