This is an archived article and the information in the article may be outdated. Please look at the time stamp on the story to see when it was last updated.
A Redwood City man was sentenced to two years in jail for torturing and suffocating his family's puppy in front of his 4-year-old daughter, officials said Monday.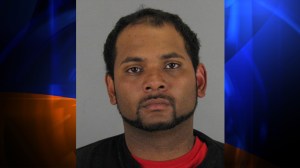 Alan Benjamin Velete, 32, was also ordered Friday to serve a third year in a residential rehabilitation treatment center, according to the San Mateo County district attorney's office.
Velete was placed on four years' probation and ordered to stay away from his daughter and ex-girlfriend. He was forbidden from owning or caring for any animals.
His sentence comes nearly two months after he pleaded no contest in July to one count of felony animal cruelty and a misdemeanor count of child endangerment.
Click here to read the full story on LATimes.com.