This is an archived article and the information in the article may be outdated. Please look at the time stamp on the story to see when it was last updated.
Officials at Oak Park High School are hoping to stop the spread of norovirus after one case was recently confirmed and six students came down with similar symptoms.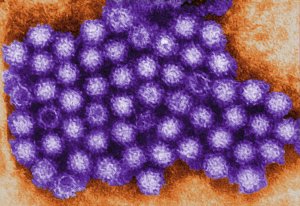 Parents were informed of the outbreak Wednesday in a districtwide email, which stated the Ventura County Environmental Health Division had confirmed the case and visited the school to instruct them on how to prevent the virus from spreading.
"We're being very aggressive with our response so this doesn't spread," principal Kevin Buchanan said. "We know norovirus can spread very very quickly. It's highly contagious so we want to knock it down as soon as we can."
A cleaning service had come to the campus to sanitize classrooms, desks, door handles, lockers and the cafeteria, Buchanan said.
Norovirus is highly contagious and can be spread through contact with infected people, contaminated surfaces or contaminated food.
The district went through an outbreak at Medea Creek Middle School a few years ago, in which dozens of students were infected.