This is an archived article and the information in the article may be outdated. Please look at the time stamp on the story to see when it was last updated.
An inmate firefighter died after he collapsed during a training hike at the Sierra Conservation Center in Northern California.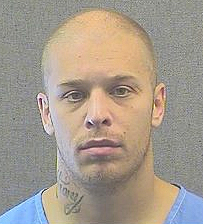 It was Anthony Colacino's first day on the job Saturday, when 50 minutes into the roughly hourlong hike, the 33-year-old inmate collapsed, according to the California Department of Corrections and Rehabilitation.
The on-duty fire captain, along with four other inmate firefighters, took Colacino to the center's firehouse, where they tried to save him by doing CPR in the vehicle and at the facility until an ambulance arrived, said Krissi Khokhobashvili, a corrections spokeswoman.
"Those inmate firefighters, they jumped into action," she said. "They did what they're supposed to do."
Read the full story on LATimes.com.