This is an archived article and the information in the article may be outdated. Please look at the time stamp on the story to see when it was last updated.
SHERMAN OAKS, Calif. (KTLA) — A male nurse at the Sherman Oaks Hospital has been arrested for allegedly having sex with a corpse.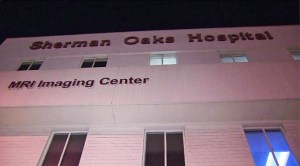 Alejandro Razo, 61, was arrested on Sunday on a state Health and Safety Code violation after being caught by security guards, police said.
He is free on $20,000 bail and is due in court on Feb. 11, according to online records.
The L.A. County coroner will perform an autopsy on the body, police said.
The findings could determine if more charges will be filed.
The coroner's office declined further comment on the case, citing a security hold.
No other details were immediately available.
Anyone with information is asked to call the LAPD.