This is an archived article and the information in the article may be outdated. Please look at the time stamp on the story to see when it was last updated.
An 8-year-old Orange County boy was killed in Ensenada over the weekend while watching the annual Baja 500 off-road race, which also left a racer from Palmdale dead.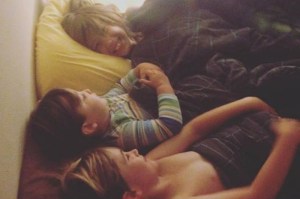 Xander Hendriks, the son of a youth pastor at Pacific Coast Church in San Clemente, was identified as the young victim in a Facebook post from the church, which asked for prayers for the child's family.
The boy was one of three spectators struck Saturday within a half-mile of the start by racer Todd Pedersen of Orem, Utah, according to a statement from Score International, which runs the race.
Pedersen was in a race truck, negotiating a turn as he entered a wash, when he struck the three spectators. The boy was taken to an Ensenada hospital, where he was pronounced dead, according to the statement.
The boy's mother was also struck and was hospitalized with head and leg injuries.
In a separate crash near mile 289, 34-year-old Travis Livingston of Palmdale was killed. He was a racer for Pro Moto Unlimited.
Alaskan Noah Evermann, 34, was discovered dead near his motorcycle, close to mile 181, according to the Score International statement. Evermann raced for Sportsman Moto.
Both men were riding Honda CRF450X motorcycles, according to a post on auto news website Jalopnik.com.
A GoFundMe page for the Hendriks family asked friends to share memories of Xander and to pray for his mother, Melissa Hendriks.
"When I think about Xander, I think of the word Joy!!" one mother wrote. "He always had a big smile on his face and made my kids feel special and loved. So much so, that on more than one occasion my Ella has said that she was going to marry Xander."
The page has raised well over its $40,000 goal toward medical and funeral expenses by late Monday afternoon.
"I know all of you are hurting alongside of us. It is so very tragic and we appreciate you loving us through your hurt and pain," stated an update on the page Monday.
Xander's father Brandon is a Southern California native who has been student ministries pastor at Pacific Coast Church since 2014, according to the church's website. The family includes two other sons.
Pedersen, CEO of Utah-based home security company Vivint, released a statement on the crash, KTLA sister station KSTU in Salt Lake City reported.
"I'm devastated by the tragic accident that happened this weekend," Pedersen said. "My heart goes out to the family at this time."
Pedersen was driving a powerful "Trophy Truck" that the Jalopnik post described as being at the "fastest and generally most elite level of desert racing in Baja."
The crash that killed Xander was captured on multiple videos. Hundreds of spectators were in the area where the truck went down an embankment and into a group standing nearby, prompting screams, one video showed.
The race was the 48th running of the roughly 500-mile event, which travels from Ensenada into the Baja California desert and then back into the city. A wide variety of vehicles compete in the race.