This is an archived article and the information in the article may be outdated. Please look at the time stamp on the story to see when it was last updated.
A 66-year-old convicted child molester and diagnosed pedophile who abused at least 17 students while he was a P.E. teacher was set to be released from prison into Orange County within 72 hours, the District Attorney's Office announced Thursday.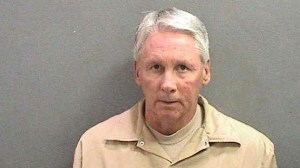 Alan Thomas Rigby served about 10 years in state prison and has been in a Coalinga State Hospital for the past 16 years, according to the DA's office.
The Orange County District Attorney's Office had argued he should remain civilly committed as a Sexually Violent Predator under state law, but a Superior Court judge determined Thursday that Rigby could be released.
He planned to live with his sister out of state, according to a news release from the DA's office.
The news of the release comes after an uproar erupted when a Bay Area judge ruled that Christopher Hubbart, known as the Pillowcase Rapist, should be released to a home near Lancaster. Hubbart's release was expected by July 7.
Rigby worked at private Harbor Day School in Corona del Mar from 1985 to 1987, at the time of the crimes, according to DA's office spokeswoman Farrah Emami.
At the school, he molested about 15 boys and two girls between the ages of 10 to 14, the DA's office stated in a news release.
He was a track coach at the school, the Los Angeles Times reported at the time of his 1989 sentencing. He had also coached at UCLA, the newspaper reported after he was arrested in 1987.
Rigby had pleaded not guilty but verbally maintained his innocence when taking the stand, prompting fury from the judge at the Santa Ana sentencing hearing, the newspaper reported.
The molestation involved sex acts that Rigby required as initiation into a secret club he called "The Togas," according to the DA's office, which also stated that he masturbated in front of his victims.
Rigby was convicted in 1988 of 18 counts of lewd acts on a child and three counts of lewd acts on a child with force.
Three counts included allegations Rigby occupied a position of special trust because he was a teacher. He was sentenced to 19 years in prison but was required to serve only half that time.
Under current law, Rigby could have received a life sentence for the same convictions, according to the DA's office.
An Orange County prosecutor had attempted to keep Rigby committed, but Judge Kimberly Menninger found Thursday that "probable cause did not exist that Rigby is likely to engage in sexually violent predatory criminal behavior upon his release," the DA's office stated.
A state mental health evaluator had found that Rigby met two of three criteria to be labeled a Sexually Violent Predator: he had committed sexually violent offenses; and he was diagnosed with non-exclusive pedophilia, a mental disorder predisposing him to criminal sexual acts.
But on the third criteria, the evaluator found he was not likely to reoffend in part because of his age and his having completed a treatment program, the DA's office said.
The prosecutor argued unsuccessfully that doctors were "not considering the full scope of Rigby's mental illness and behavior in making their recommendation," the release stated. The DA's office believes that Rigby's completion of a treatment program does not indicate that "he is no longer a threat to the community."
At a time to be determined by Coalinga State Hospital, Rigby was set to be released within 72 hours from the hearing, which occurred Thursday morning.
He planned to live with his sister in Pennsylvania, Michigan or New York, the DA's office stated.
He will be required to register as a sex offender.