This is an archived article and the information in the article may be outdated. Please look at the time stamp on the story to see when it was last updated.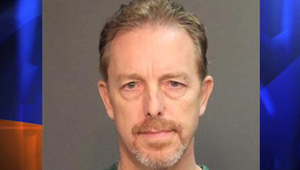 SANTA ANA, Calif. (KTLA) — A foot doctor from Santa Ana has been arrested for possessing over 1,000 images of child pornography.
58-year-old Dr. Pete Thomas was arrested on Tuesday and booked into Santa Ana jail. He has been released on $50,000 bail.
Police received a tip from a technician that there was child porn on Thomas' office computer, according to Cpl. Anthony Bertagna, of the Santa Ana Police Department.
Detectives obtained a warrant and seized the computer, Bertagna said.
They went to an FBI lab to check out the images and found "approximately 1,100 pictures of child pornography and/or child erotica," he said.
The children ranged in age from 7 to early teens. Police said there's no indication that Thomas was in contact with any of the children.