This is an archived article and the information in the article may be outdated. Please look at the time stamp on the story to see when it was last updated.
Bac Duong, one of three Orange County jail prisoners who escaped last week, was ordered deported 16 years ago but continued to live in the country, federal officials said.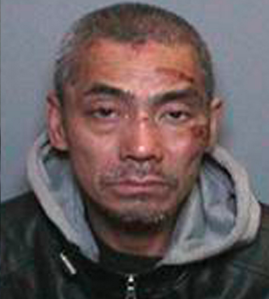 Duong entered the United States from Vietnam legally in 1991, but in 1998 he was ordered deported by an immigration judge, Immigration and Customs Enforcement said in a statement. The agency would not reveal the reason for his deportation.
Despite the order, Duong remained in the United States. In 2003 with his appeals exhausted he was taken into custody by ICE, officials said. Because people awaiting deportation cannot be held for more than six months, officials said, he was freed in 2004 and for the next decade reported regularly to ICE officials.
Join the conversation on Facebook >>
He could not be returned to his home country in part because of a 2008 pact under which Vietnam agreed to provide documents to repatriate its citizens who had entered the U.S. after 1995 — four years too late for Duong.
Click here to read the full story on LATimes.com.