This is an archived article and the information in the article may be outdated. Please look at the time stamp on the story to see when it was last updated.
A young woman seriously injured by a hit-and-run DUI driver will get a chance – one she had previously been denied due to a mistake on the part of the Orange County District Attorney's Office – to speak in court at a sentencing hearing for the man who put her in the hospital.
The driver, Jorge Daniel Perez, was sentenced to two years in prison after entering a guilty plea in October, but the prosecutor failed to notify victim Jessica Weber and her mother about the sentencing hearing.
Weber, a now 20-year-old Cal State Fullerton student, and her mother, Bonnie Masters-Weber, were thus denied their right to deliver victim impact statements as allowed under California's Marsy's Law, also known as the Victim's Bill of Rights, approved by state voters in 2008.
"The DA failed us. .... Until today, it refused to acknowledge the violation of our constitutional rights to the court," Masters-Weber said in court Friday. "We're only looking for justice, your honor. The California constitution guarantees the right to be heard and be part of this. That was taken away from us."
Weber cried as she described her injuries in the courtroom, saying she thinks about the crash every day. Her mother said she believes Perez would have been given a longer sentence had victim's impact statements been delivered.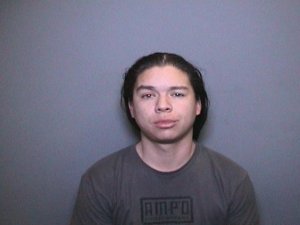 The DA's office, meanwhile, said it was working to fix the situation.
"OCDA prosecutors strive for perfection and in this case we fell short," said Michelle Van Der Linden, a spokeswoman for the DA's office, according to the Orange County Register. "We certainly understand why Ms. Masters is upset, and we are working to correct our error."
On Friday, a judge sided with the victim and her mother and threw Perez's sentence out.
He now could face a four-year sentence under another possible plea deal, the judge indicated.