This is an archived article and the information in the article may be outdated. Please look at the time stamp on the story to see when it was last updated.
A 33-year-old San Juan Capistrano man who was allegedly drunk when he crashed his SUV with his four children inside, killing his 5-year-old daughter, was being sought by after failing to appear for court hearings, authorities said Wednesday.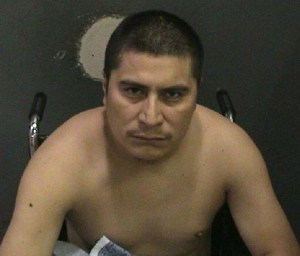 The Orange County Sheriff's Department was asking for the public's help finding Antolin Brito-Soto in connection with the March 22, 2014, crash.
Brito-Soto was driving his 2002 Ford Explorer westbound on Junipero Serra Road about 7:30 p.m. when he went through a parking lot and into an embankment, crashing the vehicle. Surveillance video of the crash showed the vehicle speeding through the lot directly into the embankment, creating a cloud of dust or smoke.
Three of Brito-Soto's children inside the SUV were seriously injured, and the driver's 5-year-old daughter died as a result of her injuries, according to a sheriff's news release.
A preliminary investigation showed Brito-Soto was under the influence of alcohol at the time of the crash, the Sheriff's Department stated.
He was arrested the night of the crash and posted $150,000 bail at few weeks later. Since his arraignment, he has not returned to court.
Brito-Soto is known to frequent the San Juan Capistrano area but also has ties in Chicago, Texas and Mexico. He was described as Hispanic, 5 foot 3 inches tall, 150 pounds, with black hair and brown eyes, with a medium build and an olive complexion.
The defendant's blood-alcohol content was .18 at the time of the crash, more than twice the legal limit, the Orange County District Attorney's Office said last year.
He was charged with one felony count each of vehicular manslaughter with gross negligence while intoxicated, driving under the influence of alcohol causing bodily injury, driving with a blood alcohol content of .08 percent or more causing bodily injury, one misdemeanor count of driving on a suspended license, along with multiple sentencing enhancement allegations, the DA's office said.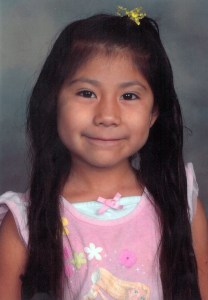 If convicted as charged, he faced up to 20 years in state prison.
Yuliana B., 5, was killed in the crash, according to the DA's office. The three other children who were hospitalized were identified as: Ayleen B., 2; Arthur B., 8; and Iriana S., 12.
Brito-Soto was hospitalized after the crash, prompting a delay in his initial court appearance, the Orange County Register reported at the time.
Anyone with information about Brito-Solo was asked to call the Sheriff's Department's Traffic Bureau at 949-425-1860.  Anonymous tips may be submitted to Crime Stoppers at 855-847-6227 or occrimestoppers.org.