This is an archived article and the information in the article may be outdated. Please look at the time stamp on the story to see when it was last updated.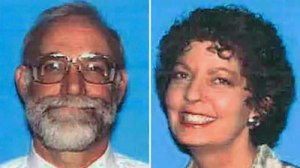 An Orange County man convicted of bludgeoning his wife of 39 years to death with a statue, then burning her decapitated and dismembered body in a Ventura County campground was sentenced Friday to 15 years in prison.
A jury found Richard Gustav Forsberg, 63, guilty in December of one felony count of second degree murder.
He faces a maximum sentence of 15 years to life in state prison when he is sentenced in February.
According to prosecutors, Forsberg repeatedly bludgeoned his wife in the head with a small statue.
Forsberg told investigators he dismembered her body using a hacksaw, then bagged the body parts in trash bags and stored them in freezers.
Forsberg kept his wife's body at their home for several days before renting an RV and taking it to Lake Piru in Ventura County, according to Thompson.
Over the next two weeks, Foresberg burned all of his wife's remains in campground fire pits, Thompson testified.
Friends eventually reported Marcia missing after not hearing from her for several weeks.
When detectives went to talk to Forsberg about Marcia's disappearance, he too had vanished.
He turned up weeks later at a hospital in Palm Springs after an apparent suicide attempt, according to Orange County Sheriff's spokesman Jim Amormino.