This is an archived article and the information in the article may be outdated. Please look at the time stamp on the story to see when it was last updated.
A 46-year-old Orange County professor has been charged with indecent exposure after allegedly showing his genitals to two women last year, the Los Angeles County District Attorney's Office announced Thursday.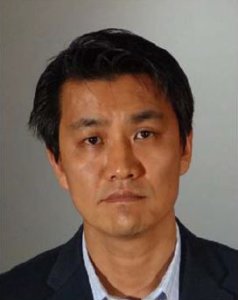 Dong Hyun Huh, an anthropology professor at Grace Mission University, is accused of pulling his pants down and exposing himself on separate occasions in Cerritos and Artesia Sept. 15.
In one incident, Huh allegedly yelled at a 34-year-old woman to get her attention while he was sitting in his car and asked her for directions. When she walked over Huh had his pants down and his genitals fully exposed, the Los Angeles County Sheriff's Department said.
Later Huh, of Norwalk, allegedly exposed himself and masturbated in front of a 19-year-old woman.
He was arrested on March 6 and eventually posted bond. Sheriff's officials said they are looking for more possible victims in connection to Huh.
He has been charged with two misdemeanor counts of indecent exposure, according to the DA's office. He faces a maximum sentence of two years in jail and will have to register as a sex offender if he is convicted as charged.