This is an archived article and the information in the article may be outdated. Please look at the time stamp on the story to see when it was last updated.
A man suspected of stabbing four people to death and severely wounding two others in a robbery rampage across Orange County this week pleaded not guilty to murder and several other felony counts on Friday. Zachary Castaneda's alleged violent attacks have been described as
"pure hate" and "full of anger"
by law enforcement. Castaneda, 33, had to be arraigned from his cell Friday afternoon at Orange County Jail, where he is being held on $1.1. million bail. He had refused to come out to appear in court. He has been charged with 11 felonies by the Orange County District Attorney's Office following a string of violent crimes on Wednesday in the cities of Garden Grove and Santa Ana. If convicted of all charges, prosecutors said, he would be eligible for the death penalty. https://twitter.com/OCDAToddSpitzer/status/1159888290507456513 Pascual Rioja Lorenzo, Helmuth Hauprich and Gerardo Fresnares Beltran — who are all Garden Grove residents — and Robert Parker of Orange have been identified by officials as the four men killed in the attacks. Hauprich was identified Friday after authorities released the names of the other three victims Thursday.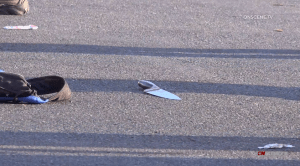 Lorenzo, 39, was fatally stabbed during a robbery at a Subway restaurant in Santa Ana. Parker, 58, was working as a guard at a 7-Eleven store in Santa Ana when he was disarmed and killed. Hauprich, 62, was stabbed to death — along with Beltran, 63, — in a Garden Grove apartment. "I've worked here in Garden Grove for 30 years," police Lt. Carl Whitney said in the hours after the attacks. "This is the first time I've ever seen something like this where we've had a suspect kill four people in one day and attack other people that are just innocent victims. It's pure evil when this happens. … It's one of these things you see one time in a career." Investigators said Castaneda lived at a Garden Grove residence adjacent to the victims' apartment. Those wounded were described as a 54-year-old woman and a 44-year-old man.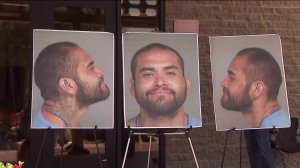 The motive for the rampage is still unclear, but investigators say Castaneda is a documented gang member with a
lengthy criminal past
including multiple felony convictions. On Friday, a church official in Santa Ana said Lorenzo was a construction worker from Mexico who held bible study events for the United Pentecostal Church La Senda Antigua, the
Associated Press
reported. Lorenzo had lived in the U.S. for more than a decade but his wife and 16-year-old son remain in Mexico, the official, Saul Abrego, told AP. Abrego also said he believes Lorenzo was heading to a bible study when he was attacked. The DA's office has filed charges against Castaneda including four felony counts of murder and one felony count each of the following charges: attempted murder with premeditation and deliberation, assault with a deadly weapon to cause great bodily injury, aggravated mayhem and first-degree residential burglary. He also faces three felony counts of second-degree robbery. The charges also include sentencing enhancements for allegations of multiple murders committed, murder during a robbery, having committed a prior serious and violent felony, having committed a prior serious felony and committing a felony within five years of having spent more than a year in prison. There are also three separate enhancements for allegedly committing additional crimes while out on bail on three separate criminal cases. If convicted of all charges, Castaneda faces a minimum sentence of life without the possibility of parole and would be eligible for the death penalty due to two of the sentencing enhancements, according to prosecutors. Garden Grove Chief of Police Tom DaRé has said Castaneda was on the streets because he was given an early release from prison. "California law enforcement agencies have been crippled by Assembly Bill 109 and offenders are not being held accountable. Our community becomes vulnerable when these criminals are released back into society and are able to commit further acts of violence," DaRé said.
KTLA's Marissa Wenzke and Brian Day contributed to this report. 
[protected-iframe id="50d2e44fa0c85b875fb657695c415a55-41641936-148001261″ info="https://cdn.knightlab.com/libs/timeline3/latest/embed/index.html?source=1pK2QvBzTWTN_rz7-T9dInK9fTLDsM4at7-i-IgCbAM0&font=Default&lang=en&initial_zoom=2&height=650″ width="100%" height="650″ frameborder="0″ webkitallowfullscreen="" mozallowfullscreen="" allowfullscreen=""]