This is an archived article and the information in the article may be outdated. Please look at the time stamp on the story to see when it was last updated.
Orange County leaders were scheduled to vote in December on whether to approve an online map that would show the locations of so-called vicious or dangerous dogs.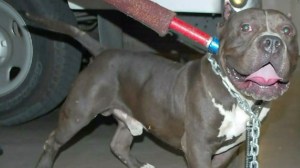 The "dangerous" label would be given to dogs that bite or almost bite a person or animal, without provocation at least twice in three years.
The animals would be listed on a website similar to the Megan's Law database for registered sex offenders.
The site would show where dogs had been cited for biting in 17 different Orange County cities.
Anaheim, Cypress, Fountain Valley, Fullerton, Yorba Linda and Huntington Beach were among the cities that would be included on the map, according to the Orange County Register.
A "vicious" label would be given to dogs that kill or seriously injure a person or animal, the Register reported.
In 2012, supervisors approved an ordinance making it more difficult for owners of vicious dogs to obtain another canine.
Then in September of this year they unanimously voted to tentatively approve changes to the ordinance to create the dangerous dog website.  A final vote was scheduled for December 17.