This is an archived article and the information in the article may be outdated. Please look at the time stamp on the story to see when it was last updated.
O.J. Simpson pauses from describing the moments before his ex-wife Nicole Brown Simpson and her friend Ronald Goldman were murdered. He shakes his head and looks away from the camera, bringing a hand up to his forehead.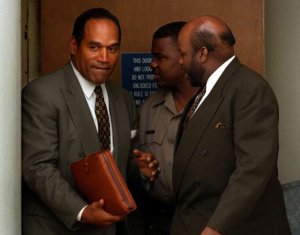 "I really can't do more of this," he says, repeatedly, as he approaches the more gruesome details of what happened that night.
Simpson was speaking to Judith Regan in a 2006 interview that Fox said was "lost" on the network's lot and will be the subject of a Fox special, "O.J. Simpson: The Lost Confession?" During the discussion, Simpson gives what the network describes as a "hypothetical account" and "disturbing" details about the night of the slayings.
Fox hosted a screening of the 45-minute-long interview portion of the special for the press Thursday morning. The program will air on Sunday, against ABC's reboot of "American Idol."
Read the full story on LATimes.com.