This is an archived article and the information in the article may be outdated. Please look at the time stamp on the story to see when it was last updated.
Authorities were looking for additional victims of a 42-year-old professional photographer and children's tumbling coach arrested on suspicion of multiple charges related to possession of child pornography and lewd conduct with a child, the Orange County Sheriff's Department announced Monday.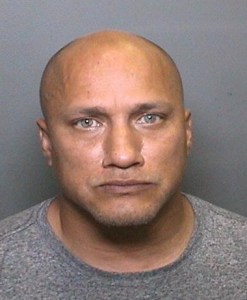 Christopher Brown, a registered sex offender, was arrested on Sept. 25 in a shopping center parking lot during a surveillance operation, a news release from the Sheriff's Department stated.
His arrest followed days of investigation, including a search warrant that was executed at a hotel in Irvine where Brown was staying, according to investigators with the the Orange County Child Exploitation Task Force.
While serving the warrant, investigators collected a computer and an external hard drive believed to have belonged to Brown. In addition, Brown's cellphone and GoPro camera were seized at the time of his arrest, the release stated.
Brown, a resident of Orange, was booked on suspicion of possession and manufacturing of child pornography, digital penetration and oral copulation with a child and failure to register as a sex offender, according to the release.  He was convicted in 2005 in Virginia for possession of child pornography.
He failed to register as a sex offender when moved to California several year ago, according to the Sheriff's Department.
Brown has worked at locations across the country, and investigators believe he used his professions to lure his victims into taking illicit photographs and engage in sexual misconduct.
The exact locations where Brown worked were not released by sheriff's officials.
He was being held on $500,000 bail and was scheduled to appear in court on Tuesday.
Anyone with additional information regarding additional victims was asked to call the Orange County Sheriff's Department's Special Victim's Unit at 714- 647-7418 or 714-647-7000.  Anonymous tips may also be submitted to Orange County Crime Stoppers at 855-847-6227 or at occrimestoppers.org.
Correction: An earlier version of this story incorrectly stated when Brown was arrested. The story has been updated.