This is an archived article and the information in the article may be outdated. Please look at the time stamp on the story to see when it was last updated.
Authorities were asking for the public's help Thursday in locating a Laguna Hills woman who disappeared after a night out celebrating Valentine's Day.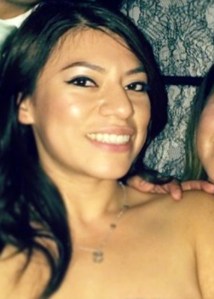 Erica Alonso and her boyfriend spent the evening of Feb. 14 at the Sutra Lounge in Costa Mesa, according to a news release from the Orange County Sheriff's Department.
While at the club, the 27-year-old and her date befriended another couple who offered to give them a ride back to her boyfriend's home in Irvine, the release stated.
Authorities said Alonso and her boyfriend needed a ride because they had taken a car service to the club.
The foursome left the club around 1:30 a.m in a red, Toyota Scion FRS and drove to the boyfriend's apartment near Culver Drive and Deerfield Avenue, according to the release.
The couple from the club stayed at the apartment until around 3:45 a.m. when Alonso and her boyfriend got into an argument, authorities said.
Alonso reportedly left the apartment about 15 minutes later and drove away in her Honda Civic.
She and her car have not been seen since.
When Alonso didn't show up for work on Tuesday, family members contacted the Sheriff's Department.
"We're all very worried," said brother Isaac Alonso. "We just want her … to come home safe."
Family members said it was extremely unlike her not to be in touch with at least one of her five siblings.
"She's just not like the kind of person to just take off and leave … and not come back," her brother said.
Alonso's car was described as a white four-door 2014 Honda Civic EX with California license #7FSS563.
Sheriff's investigators would like to talk to the unidentified couple from the club to get more information about what happened at the apartment that morning.
Anyone with information was asked to call the Orange County Sheriff's Department.