This is an archived article and the information in the article may be outdated. Please look at the time stamp on the story to see when it was last updated.
An off-duty sheriff's deputy shot an "aggressive" black bear in the San Gabriel Mountain foothills above La Verne, and authorities on Wednesday were warning residents to be alert for the animal, which was believed to be wounded.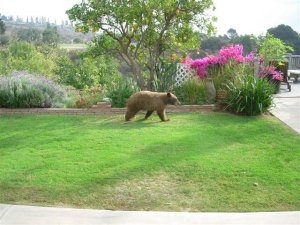 The deputy was with his young children when they arrived at a home in the Live Oak Canyon area, in an unincorporated area north of Base Line Road, about 6:15 p.m. Tuesday, according to a news release from the Los Angeles County Sheriff's Department.
The family exited their vehicle and were walking up the driveway when they rounded a corner of the home and saw three bears near trash cans. One of the bears began to charge at them, according to the release.
"Fearing for his life, and the lives of his children, the deputy fired several rounds from a handgun toward the bear," the release stated.
The apparently injured bear and the two other bears fled into the nearby brush.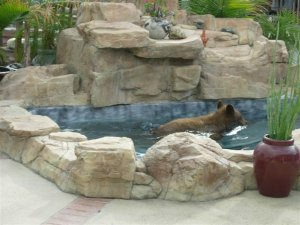 California Department of Fish and Wildlife personnel responded, but the bear could not be found.
The bear had not been found and may be lying low until nightfall because it's injured, wildlife department spokesman Andrew Hughan said mid-afternoon Wednesday. Anyone who sees the bear should call 911, he said.
A local resident told KTLA bears are frequently seen in the area.
"It's not alarming to hear that there are bears here. In fact, we go outside and sometimes we come face to face with a bear," George Keeler said. "We're not scared of them; we keep our respectful distance, but sometimes we think we need bear-proof trash cans up here."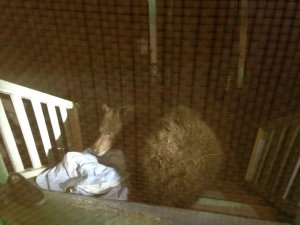 No one in the deputy's family was injured.
Sheriff's Department and state wildlife officials are canvassing the area, warning residents about the wounded bear. State wardens planned to remain in the area for several more hours, Hughan said.
The department also pointed to the state's tips for residents living in bear country, saying that wildlife sightings are frequent in foothill areas and wild animals can be lured toward homes by pets, pet food, trash and water.