This is an archived article and the information in the article may be outdated. Please look at the time stamp on the story to see when it was last updated.
A man killed in an early morning officer-involved shooting at Universal CityWalk was identified Monday afternoon as an investigation into the incident continued.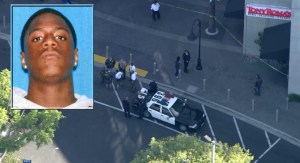 James Renee White Jr., 21, was identified by the coroner's office after family members gave his name at the scene.
He was shot when officers opened fire early Monday after hearing gunshots and seeing a man with a gun at the popular entertainment destination, which is located in Universal City, according to police.
"I just want to know what really happened," said a woman who identified herself as a sister of White. "He went to a party at the club on the third floor. … Him and his friends, they come here all the time."
Officers responded to CityWalk following a "group disturbance" report at 1:15 a.m., according to Los Angeles Police Department Sgt. Barry Montgomery. He described the situation as a "large group disturbing the peace."
When uniformed LAPD officers from the North Hollywood Division arrived, they heard gunshots "emitting from the crowd," took cover and then saw a man with a gun in a "common area" of the complex, Montgomery said. Then, officers shot White, who was pronounced dead at the scene.
"It's a shooting, it's simply a shooting, of someone that was in the crowd who was armed with a handgun, and an officer-involved shooting occurred as a result," Montgomery said.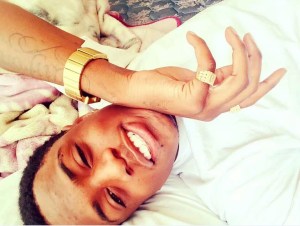 A handgun was recovered by police, according to Montgomery, who referred to the man killed as a "suspect."
"Any time something of this nature happens in one of our city's entertainment establishments, it's a tragedy," Montgomery.
One witness who happened to be recording video on her cellphone when the shooting occurred said a fight broke out during a battle of disc jockeys at a club before shots were fired.
"It got out of hand, and then you see everyone fighting … I don't know, that's crazy," said the unidentified witness, who also shot the cellphone video. "I don't know how this could happen at CityWalk, a place where family … I mean, come on."
At least two shots could be heard, according to the cellphone video, but it was not immediately clear who fired them.
Several people were injured and were transported to a hospital, according to Montgomery. He added the injuries were minor and had been sustained while trying to escape, and were not as a result of gunfire.
No officers were injured.
Law enforcement personnel remained at the scene hours after the shooting occurred. Multiple agencies, including the LAPD and the Los Angeles District Attorney's office, were investigating the incident, according to Montgomery.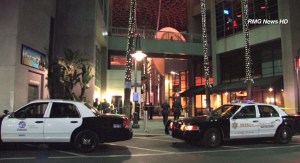 Universal CityWalk is partly patrolled by LAPD and partly by the Los Angeles County Sheriff's Department, but only LAPD was involved in the shooting.
No arrests were reported.
KTLA's Kareen Wynter, Melissa Pamer, Wendy Burch and Rose Razeghi contributed to this report.