This is an archived article and the information in the article may be outdated. Please look at the time stamp on the story to see when it was last updated.
A San Bernardino police officer shot and wounded a 28-year-old male parolee armed with a handgun after a brief chase Saturday, officials said.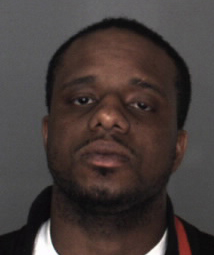 A caller reported three people, one of whom had a gun in his hand, loitering in an alley in the 400 block of Meridian Avenue (map) about 6:06 p.m., according to a press release from the San Bernardino Police Department.
Officers responded to the area and located the subjects, who ran east through the alley, south to Foothill Boulevard, then east on that street, the release said.
About 1/2 a mile away, in the 2400 block of Foothill (map), a police sergeant saw the threesome running and stopped his patrol vehicle in front of them, the statement said.
One of the three, a man named Arthur Felder who was armed with a semi-automatic handgun, stopped and turned toward the officer, officials said. The officer saw the weapon and opened fire, striking Felder in the shoulder, buttocks and foot, according to the Police Department.
The sergeant rendered first aid to the wounded suspect, who was then transported to Arrowhead Regional Medical center for treatment, the news release said. Felder was released from the hospital hours later.
A loaded Desert Eagle .40 caliber handgun, with its hammer pulled back and a round in the chamber, was found at the scene, police said, adding that the weapon had been stolen in Phoenix, Arizona.
Felder was arrested on multiple charges including assault with a deadly weapon on an officer, felon in possession of a firearm, possession of cocaine for sales, possession of cocaine while armed with a firearm, participation in a criminal street gang, and a parole violation, authorities said.