This is an archived article and the information in the article may be outdated. Please look at the time stamp on the story to see when it was last updated.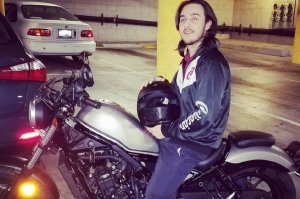 Authorities on Monday identified the motorcyclist killed after colliding with a car in Anaheim over the weekend as a 22-year-old man.
Adrian Zazueta of Anaheim died at the scene where he crashed into a four-door sedan at the intersection of Western and Orange avenues around 10:30 a.m. Sunday, according to Anaheim police and Orange County coroner's officials.
The victim was a son, brother and boyfriend, according to a GoFundMe page set up to raise money for his family.
Zazueta was on his was to work when he was killed, the page's author wrote.
The 18-year-old man behind the wheel of the car involved remained at the scene and has been cooperating in the investigation, officials said.
Detectives do not believe a crime was involved in the collision.