This is an archived article and the information in the article may be outdated. Please look at the time stamp on the story to see when it was last updated.
The city of Santa Clarita is adding $5,000 to the reward offered by Sheriff's officials for information leading to the arrest of the driver in a Canyon Country hit-and-run that left a 15-year-old girl dead.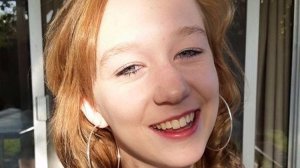 That bring the reward total to $25,000 in the fatal incident, which occurred the day after Christmas last year, the Los Angeles County Sheriff's Department said.
The victim, Sylmar resident Desiree Lawson, was struck around 8:40 p.m. while crossing the northbound lanes of Sierra Highway, just south of Soledad Canyon Road, authorities said.
Months later, detectives still have not been able to identify the driver who fled the scene without stopping to offer Lawson aid, or provide a description of the suspect's vehicle.
Witnesses reported seeing a man walking with or near Lawson in the area at the time of the crash, according to the Los Angeles Times.
There were no traffic lights in the area she was hit, nor was surveillance footage of the incident captured.
Anyone with information about the incident is asked to call Sheriff's Detective Mark Cramer at 661-255-1121, ext. 5111, or provide anonymous tips at 800-222-8477.