This is an archived article and the information in the article may be outdated. Please look at the time stamp on the story to see when it was last updated.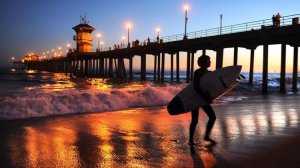 A recurring foul odor that some residents say causes headaches and nausea is a serious issue and needs more focus, says a Huntington Beach city councilman who wants a special committee to be formed on the issue.
"Not enough progress is being made to address the source of the odor," Councilman Billy O'Connell said in a statement proposing the item.
The city said in a post last week on its website that the odor wasn't believed to be "an immediate life safety issue."
The South Coast Air Quality Management District is leading an investigation.
Read the full story on LATimes.com.